Engraved Signs Add Style and Sophistication to Any Space!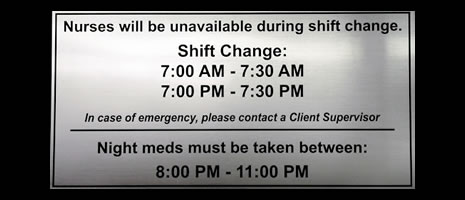 Engraved Signs: Select the Option that Best Fits Your Engraved Sign Needs!
Engraved signs are available in a variety of colors, finishes and styles. Custom engraved signs are easily personalized and can be used for business applications as well as personal endeavors. Engraved awards and gifts are a cherished memento to commemorate a special occasion or to celebrate an individual's accomplishments. Engraved gifts and awards can be personalized to reflect your company or organization.
Plastic Engraved Signs


more >
Metal Engraved Signs


more >
Engraved Awards


more >
Engraved Gifts


more >