Rot-Safe Wooden Signs, Wood Signs, Outdoor Signage, Wooden Signs, Custom Wood Signs
A Technical Overview of Dura-Wood Signs
(The Best of Science and Nature)
---
The raw material for our Rot-Safe™ Dura-Wood Painted Signs starts with a high quality MDO (Medium Density Overlay) plywood core. A special hardwood veneer face (which is sanded before the overlay is applied) minimizes wood grain show-through, even after it's painted.
The ultra-smooth overlay is a high fiber sheet which has been treated with a resin formula for optimal paint adhesion, yielding superior surface performance and much a longer life than other wooden sign materials.
Rot-Safe™ Dura-Wood Painted Signs also feature solid inner plys and a tight core gap which means fewer and smaller edge voids for even greater weather resistance. This makes Dura-Wood an excellent sign material for outdoor signage.
Plus, no other custom wood painted sign stays as smooth for as long. Although the wooden sign panel itself is sealed at the factory with commercial primer and paint, computer generated vinyl letters and graphics are applied to the painted surface resulting in a premium, commercial quality wood painted sign.
Whether you are looking for a temporary site sign or a permanent sign for your business, custom Dura-Wood signs will project a highly professional image for years to come.
Here are the key points to know about custom Dura-Wood signs:
Custom Wood Signs are well known for high
panel strength
Rot-Safe Wood Painted Signs start with a
high quality MDO (Medium Density Overlay)
plywood core.
The wood is factory sealed with an
unusually durable painted finish
Wood signs last for decades indoors
Uncoated Economy Grade Wood Signs are
rated to last up to 3 years outdoors
Standard Grade Wood Signs are rated to
last up to 5 outdoors
Premium Grade Wood Signs are rated to
last 6-8 years outdoors
Heavy-duty wooden sign panels come
standard in 1/2' thickness
Signs made from wood can be one-sided
or two-sided
Dura-Wood has a high tolerance for cold
and hot weather extremes, and humid and
wet climates
Panels are highly rigid and weigh only two
pounds per square foot
Wood signs are easy to mount (Mounting
kits are available)
Plastic edge cap available for additional
edge protection and appearance
Plus, wood signs are highly versatile
Wooden custom signs can be made any
size you want
Any custom shape
Any design, artwork, photo or logo can be
used
And virtually any color you want

Sometimes, all you want is the bottom line!
Our online wood sign pricing toolinstantly calculates the exact prices on custom Dura-Wood signs, shows you quantity discounts, and even lets you compare this product to other wood sign alternatives!
And don't forget…at TheSignChef, shipping for Dura-Wood signage and all other indoor and outdoor signs is free for orders within the continental US greater than $50 for ground and greater than $400 for freight, and orders outside the state of South Carolina are tax-free!
We offer more colors for wood signs than anyone out there on the web!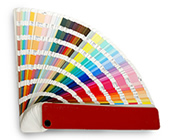 You can now choose from ANY color under the sun when designing your new signage. You can even choose a reflective color!
If you'd like a specialty finish such as brushed gold, mirror gold, brushed silver or mirror silver for your new sign, they are available in a standard .040" aluminum thickness, or any thickness in the Dibond sign material, which is made up of two aluminum sheets on either side of a solid plastic core.
Big or Small, We Do It All!
While most sign companies are setting limits to what size your wood sign can be, we are printing Dura-Wood signs in every size imaginable!
Dura-Wood signage from TheSignChef comes in sizes up to 4' x 10' in a single, seamless sheet. This is the very largest, rigid, seamless sign panel available in the market today. If you need a sign that is larger than that, no worries! Just let us know, and we'll make sure to get you any size wood sign you need.
We custom cut more shapes for Dura-Wood Signs than any other sign company!
Unlike most sign companies who only make standard shaped wood signs, TheSignChef will cut your wood signage to ANY custom shape you desire! We cut uniquely shaped signs daily!
Pictured below are a few custom sign shapes to get your creative juices flowing. If you need an wood sign in an even more unique shape, just let us know. We'll make sure you get exactly the custom sign that you need!
Displaying Dura-Wood signage is easy! We offer installation kits and accessories that will help you mount your new sign to wood, metal, stucco, brick masonry or concrete! Or if you'd like to hang your Wood Sign, just let us know. We can drill holes at the top of your sign to simplify the hanging process!
I would like to thank you for all of the help I received while searching for the appropriate sign for our complex. The end result is nothing that I would have designed and that turned out to be a VERY good thing. Your art department rocks!!

Of course, I won't give you all of the credit as I will be bragging to the neighbors that, although I designed this particular sign myself, you are available to help in the event they are not as artistic as I. ;)

Seriously, you have made this sign selection and design so easy for me and believe me, when I have to please four other families, that takes away a lot of my stress during the process.

I know I have yet to see the finished product but I have no doubt at all that I will love the end result. Nothing that runs this smoothly from the start can have a bad ending.

Thanks, again, so much!
Lorraine M Holst
Blair Place Townhomes
Myrtle Beach, SC

My whole experience with your company was a great one. Oh that other businesses would follow your model. Our economy would have fewer woes.

There are no complaints just praises. From the customer service reps to final delivery the process was great.

The proof process was seamless. The final product was great and has received several compliments.

I suspect that we'll be using you again to produce a similar sign for the club's 100th anniversary next year.

Warm regards,
Mike
The Players Club of Swarthmore
Swarthmore, PA
Frequently Asked Questions About Custom Wood Signs
"Won't today's wood signs just be rotting out tomorrow?"
Getting stuck with the wrong type of plywood for an outdoor wooden sign is a disaster waiting to happen.
Did you know the plywood boards available from popular home improvement warehouses are strictly for "interior use only"? As moisture seeps in, the plywood visibly reacts by swelling, delaminating, warping, cracking and rotting from the inside out. When new custom wood signs go bad so soon, it's not only costly, it's a bit discouraging as well.
Unfortunately for consumers, far too many sign companies mistakenly use these boards for permanent outdoor wood signs. These home building materials were never intended to be turned into outdoor wooden signs. It's no wonder wood painted signs have gotten such a bad reputation over the years.
What's the alternative to these ordinary wood signs?
Rot-Safe™ Wooden Signs are true, weatherproof, exterior grade sign boards. The plywood core is made with the same waterproof adhesives used in marine plywood. And the ultra-smooth factory painted finish is so durable, Economy Grade Rot-Safe™ Wood Painted Signs are rated to last up to 3 years outdoors and Premium Grade Rot-Safe™ Wood Painted Signs are rated for 6-8 years outdoors.
Since raw material costs have remained virtually unchanged over the last 15 years, pricing for Rot-Safe™ Wooden Outdoor Signage is still surprisingly low. As a result, these wooden signs are quite popular with businesses, contractors and real estate agents.
"What is the life span of wood signs?"
Here in 2012, we still have wood painted signs in use today that were originally installed for our clients in 1989 that have never required replacing or repainting so if you need to display a permanent sign, wooden signs are still an excellent choice, provided the right type of wood is used.
The Rot-Safe™ Wood itself will outlast the artwork on your sign. Our uncoated Economy Grade Signs are rated for at least 3 years outdoors while our Premium Grade Signs coated with an optically clear, UV Protective Lamination are rated for a minimum of 5-8 Years outdoors. Wood signs can last for decades indoors.
Other rigid sign material options include ARMOUR-Wood, Dibond & Alumalite.
ARMOUR-Wood is slightly stronger than wood painted signs because it is reinforced with an aluminum shell and is the strongest of all the rigid sign panels.
Alumalite is a lighter weight rigid sign panel that is a little easier to handle and install than the thicker, heavier wooden signs. It doesn't have quite as much panel strength as wood, but is still a highly durable product rated for 10 years outdoors.
Dibond is an even lighter weight rigid sign panel ideally suited for wall mounted signs, smaller post mounted signs and hanging signs. When you are looking for a product that is substantially stiffer than a standard gauge aluminum signs, Dibond is a solid choice.
"How quickly can I get my sign designed, produced and delivered?"
Up-To-The-Minute Custom Dura-Wood Sign Production Update!
We still have a few spots OPEN in today's schedule. So if you place your order today, our Art Department will e-mail you a proof tomorrow.

Wouldn't you prefer to get this wood signage project off your plate so you can move on to other important tasks? You can design & order your custom Dura-Wood sign now or call us now at 1-800-899-6272 and we'll reserve your spot in today's schedule for a proof.


P.S.
"Most orders ship within 1-3 days... if you need your order even faster, just let me know. I'll make sure to get it out for you!"
"How do I know that my custom wood sign will turn out the way I want?"
Are you concerned that your custom wood sign may not turn out the way you want?
After all, we are probably hundreds of miles away from you so how can you be certain your order will turn out right? Fortunately, it only takes seconds to transmit full-color custom wood sign designs from our computer to yours because e-mails travel so fast these days.
Upon order approval, here's how the process works:
First, your order goes straight to the Art Department
Our Graphic Designer will then e-mail you a proof
(a "proof" is a picture of what your sign will look like)
Once you review the layout, let us know if you would like to see any changes, and …
If you have any changes, we will e-mail you proofs as needed until you're completely happy with your design.
"Do you offer any buyer protection guarantees?"
Yes! Every wood sign order comes with a 100% Buyer Protection Guarantee
Sometimes, we make mistakes. We are only human after all. But it's how a business handles mistakes that counts, wouldn't you agree? So if we do happen to overlook something on your order, we will bend over backwards to make you happy. We stand behind our work with a 100% Customer Satisfaction Guarantee.
We will promptly replace any product that is defective in workmanship or that is different from what you approved. And for your trouble, you'll even get a very pleasant surprise gift.
"Is your website secure and credit card safe?"
Does the thought of buying custom wood signs online with a credit card leave you feeling a bit anxious?
Are you worried you might be taking an unnecessary risk? With all the bad press about credit card fraud and card numbers getting stolen by hackers, it's wise to proceed with caution. We can understand if you still have some personal concerns about the safety of your credit card information.
Our system uses the latest 256-bit Encryption SSL technology as used by the Banking Industry, Walmart.com, Amazon.com and thousands of other online merchants
SSL technology works by encrypting all your personal and credit card information so it can travel over the internet without being intercepted by thieves
And as an added precaution, the moment you complete your custom wood sign order online and the charges are authorized by your credit card company, your credit card information is INSTANTLY DELETED from our data-base. It's the same as if you walked into our business, charged your order and then we SHREDDED your credit card receipt.